My Articles
published: Tue, 12-Aug-2003 | updated: Sat, 6-Aug-2016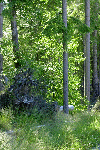 One of the things I enjoy doing is writing, especially writing about algorithms and development methodologies.
Why? Well, several reasons I suppose. First is that the study of algorithms is based in mathematics, and that's the subject I got my BSc degree in at Kings College, University of London, way back in 1979.
Second is that algorithms and data structures have been fascinating for me ever since I bought two awful libraries for Turbo Pascal. The first was a library for reading and writing Lotus 1-2-3 files (I no longer have the code unfortunately). It was so bad that it would write Lotus 1-2-3 files with one cell that Lotus couldn't read. I rewrote it all and had many a happy hour writing the expression parser for the cell formulas. The other library was an extremely inefficient implementation of some standard data structures: linked lists, trees, etc. Again, I disliked the code so much that I rewrote it (some parts turned out to be over 10 times faster) and it became EZSTRUCS, and eventually EZDSL.
Third is that I just enjoy teasing out complex algorithms into efficient code.
This website contains lots of articles on various subjects, all published here for the first time. Sometimes I write articles for other people or sites and these are collected here (as much as I can, but note than some of these links are broken).
Mixture of articles published on CodeFez:
(Note that these have now disappeared from the CodeFez site. One day I'll resurrect them here.)
Algorithm articles published elsewhere:
A variety of sources.