Unteasing The Teaser
published: Fri, 22-Sep-2006 | updated: Sun, 8-Oct-2006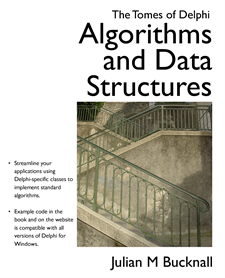 The secret project (now not so secret) moves on...
I've written a preface to the second printing. I've applied the errata. I've completed the typesetting of the text and the front matter. I've redone the index and now need to typeset it into three columns, etc. Can I tell you how much I hate creating indexes? Let me count the ways:
Abhorrence, see Creating indexes
Boredom, see Creating indexes
Creating indexes, 42
Indexes, creating, 42
Indexes, dislike of creating, 42
..etc..

Once that is done, I'll know how many pages it has and hence the width of the spine and so I can finish the cover.
After that, say on Sunday, I can upload the entire shebang to Lulu, set the price, and order the first copy to check it out.
Once I get that and do any tweaks that need doing, it's available to all.
Update: Mon 25-Sep-06
Last night I converted the Word document to PDF using Adobe Acrobat 6.0, making sure that I embedded all the fonts I was using so that the printed book looks exactly the way I want it to. I completed the cover art (Lulu has three options: use front and back covers from their design collection; design front and back covers yourself and Lulu will add the spine; or, design the entire cover, spine and all, and this is the option I took). I then uploaded the entire lot to Lulu, marked it as "private" (for now), and ordered the first copy.
They say it takes about 3-5 days to print, and then it'll be delivered via UPS. I'll let you know how it comes out.
Update: Thu 28-Sep-06
The first copy has been printed and UPS' tracking site says it should be here on Tuesday 3-Oct. Can't wait!