How the Other Half Loves
published: Fri, 4-Jun-2004 | updated: Sun, 23-Jul-2006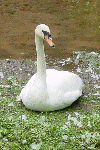 Free evenings? What's that then?
It may seem sometimes that I've fallen off the face of the earth. Some days I have a new blog post, sometimes many days go by before a new one appears. What's going on?
Well, apart from trying to do two projects at the same time for Falafel clients, I'm been moonlighting in the evenings. Shock! Horror!
Yes, it's time to confess all. For the past month or so, most of my weekday evenings have been spent directing a play for the Fine Arts Center here in Colorado Springs. The play is How the Other Half Loves, by Alan Ayckbourn, and the opening night is tonight. In theatre the director's job ends as the curtain rises on opening night, but my cast are brilliant, they're ready, and it's going to be a blast.
It's a riotous comedy, approaching a farce, in the best British tradition. Here's the blurb I wrote for the current Fine Arts Center brochure:
Bob and Theresa Phillips don't communicate much any more. At least Frank and Fiona Foster communicate, kind of, but they don't really say anything to each other. William and Mary Detweiler communicate, but it's a little one-sided. Then Bob and Fiona have a fling with each other and they find themselves having to explain a long evening's absence. Bob invents an a few drinks with William talking about a marital problem, Fiona fabricates the story of having to console Mary for the same reason. So Frank invites the Detweilers to dinner so he can give them some paternal advice, and Theresa invites them to dinner the next night in order to pump William for information about Bob. Ayckbourn brilliantly brings both these dinners to life by setting them on stage at the same time. Before long, Frank has the firm conviction that Bob and Mary are having an affair and manages to convince both William and Teresa of this fact, with hilarious results. All miscommunication and misunderstanding get neatly resolved at the end, or do they?
Here's my Director's notes for the programme:
When Sandy Bray, my producer, took me aside after an early rehearsal for Hot Mikado, I thought she was going to offer me a part in that show. I began to rehearse my excuses for not accepting: I can't sing, I can't dance. Instead she proposed that I direct the next play in the Rep's play season, oh, and by the way, could I let her know which play I wanted to do, by that Friday (about 3 days away).

That set in train a feverish search for suitable plays. Right from the get-go, I wanted to direct a British play, from one of the modern masters. I selected several possible plays from the likes of Tom Stoppard, Peter Shaffer, and, of course, Alan Ayckbourn. After a fruitful discussion on that Friday, we decided to go for How the Other Half Loves by Alan Ayckbourn. I'd seen it produced in a revival on the London stage, and I was struck by its roots in farce and its amazing setting. It was ideal for the FAC stage.

You see, farce is a very British concept; much like Americans have made musical theatre their own. Farce is characterized by bizarre situations that arise from normal ones, situations that tend to have sexual undercurrents, characters that cannot see the bizarreness of the action and yet the audience can, and a comedic plot that, should any character have the time to reflect on it, would immediately elicit a "Stop! This is silly!" statement. Farce, therefore, demands a fast- paced rapidly moving plot, sweeping its characters and the audience along with it, with comedy and laughter being the ultimate goal.

Alan Ayckbourn took the standard British linear farce and created something new with it. First, he made the setting uniquely his own: two living rooms sharing space on the stage, the dining room table split between the two, and with the action occurring in both at the same time. I say "his own," because he is a master at using the stage in an incredibly theatrical way. So, there are three bedrooms in Bedroom Farce, a back garden with tennis court in Joking Apart, and a boat by a river path in Way Upstream (I'll have to ask Sandy about directing that one after next year's Singing in the Rain).

Second, Ayckbourn is fluent at creating characters that epitomize class and stereotypes, and then poking fun at them in a very witty way. He is especially good at lambasting the vain hopes and impossible dreams of participants in the class system, a purely British paradigm. Indeed, the title of the play contains a hidden pun: the "other half" can refer not only to one's spouse but also to people of a different class.

So, sit back, enjoy, and be glad that you are not the Fosters, the Phillips, or the Detweilers. Of course, although you know you are not, you know someone who is...
Today's Gazette (the local paper here in the Springs) has an article in its GO! section previewing the show (unfortunately it's a subscription site). We should have the critics here tonight, with the reviews coming out next week.
So, if you live in Colorado Springs, or you know someone who does, make a note to come and see a performance. We'd love to see you. The Fine Arts Center is at 30 W. Dale St, Colorado Springs, and we perform tonight (Friday, June 4) at 8pm, tomorrow (Saturday, June 5) at 8pm, Sunday June 6 at 7pm, Saturday June 12 at 8pm, and Sunday June 13 at 7pm.