books on writing quality software
published: Thu, 19-Jun-2003 | updated: Sun, 8-Feb-2004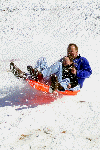 This list is a selection of books on best practices in software development that have taught me a lot over the years.
design
Essentially books about the design process. Some cover project management as well.
Design Patterns by Erich Gamma et al (Addison Wesley)
Design by Contract, by Example by Richard Mitchell and Jim McKim (Addison Wesley)
GUI Bloopers by Jeff Johnson (Morgan Kaufman)
Object-Oriented Analysis and Design with Applications by Grady Booch (Addison Wesley)
Object-Oriented Software Construction by Bertrand Meyer (Prentice Hall)
UML Distilled: Applying the Standard Object Modeling Language by Martin Fowler (Addison Wesley)
project management
Books about the managing of a project, some of them straying into the realm of software development.
Agile Software Development by Alistair Cockburn (Addison Wesley)
Extreme Programming Explained by Kent Beck (Addison Wesley)
Rapid Development: Taming Wild Software Schedules By Steve McConnell
Software Project Survival Guide by Steve McConnell (Microsoft)
Under Pressure and On Time by Ed Sullivan (Microsoft)
software development
Books about developing software, testing, debugging (both proactive and reactive).
Code Complete by Steve McConnell (Microsoft)
Debugging Applications by John Robbins (Microsoft)
Refactoring: Improving the Design of Existing Code by Martin Fowler (Addison Wesley)
Writing Solid Code by Steve Maguire (Microsoft)
web sites
Sites that are interesting and updated on a regular basis.